ADD
IOT CONNECTIVITY

TO YOUR

PORTFOLIO

Here to support you and your customers in any industry
A SINGLE PARTNER FOR YOUR MOBILE DATA OPERATION
Technical Sales Support and Service Level Guarantees in one complete package from ThingSIM

Technical Pre-Sales Support
Our Technical Pre-Sales team work closely with our valued partners every step of the way to ensure the most appropriate solution is being, delivered and implemented.

99.99% Availability Guarantee
We understand how critical our Partners' reputations are with their customers, which is why we offer industry-leading Guarantees for Service Availability and Helpdesk responses.

New Recurring Revenue Opportunities
The global IOT market is worth over $2bn annually. Partnering with ThingSIM for mobile data connectivity enables you to access enormous new recurring revenue opportunities.
INFINITELY SCALEABLE.
A secure and global IOT SIM
solution that scales with you
Whether you need to connect one device or one million devices, ThingSIM is the truly global IOT data connectivity solution that solves the challenges faced by almost all modern IOT projects.
Resilient cellular network coverage in practically every country on Earth, coupled with an unrivalled suite of secure interconnect options makes us the only IOT connectivity partner you'll ever need.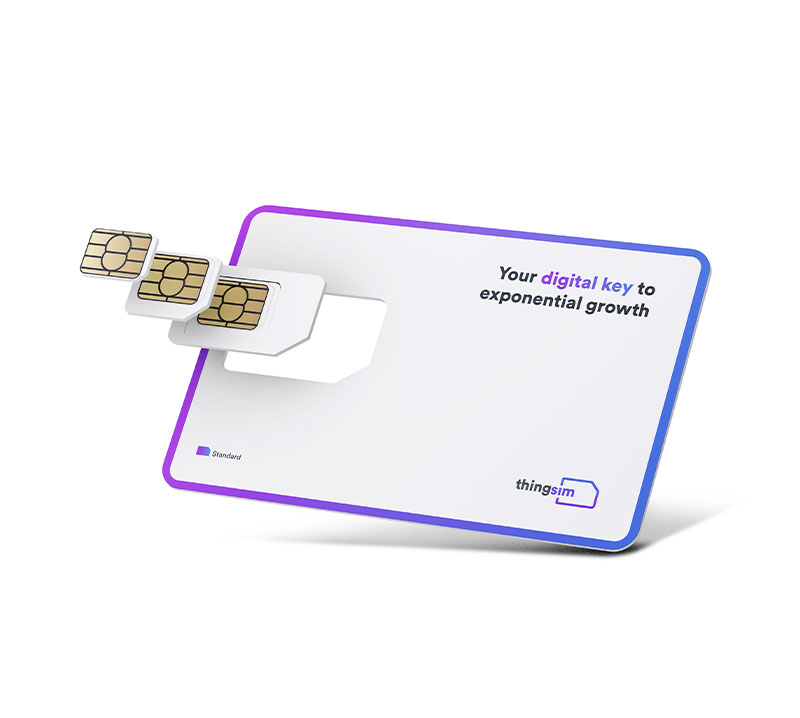 WHERE THINGSIM CAN BE USED
Security, coverage & reliability in one complete
package from ThingSIM

Telecoms & ISP

Automotive & Logistics

Advertising & Media

Finance & Retail

Healthcare

Smart Cities & Public Sector

Smart Agriculture

Energy & Utilities
WE'LL BE WITH YOU EVERY STEP OF THE WAY
"Our Partnership with ThingSIM has enabled our business to expand in to new exciting areas and has unlocked enormous opportunities. A fantastic service."
CEO of a major IT Outsourcing Company.
TRULY GLOBAL COVERAGE
Connect your Customers
all over the world
ThingSIM automatically roams across all multiple mobile networks, offering unrivalled coverage and resilience. ThingSIMs can be 'steered' to a specific mobile network (or networks) where specific use-cases necessitate.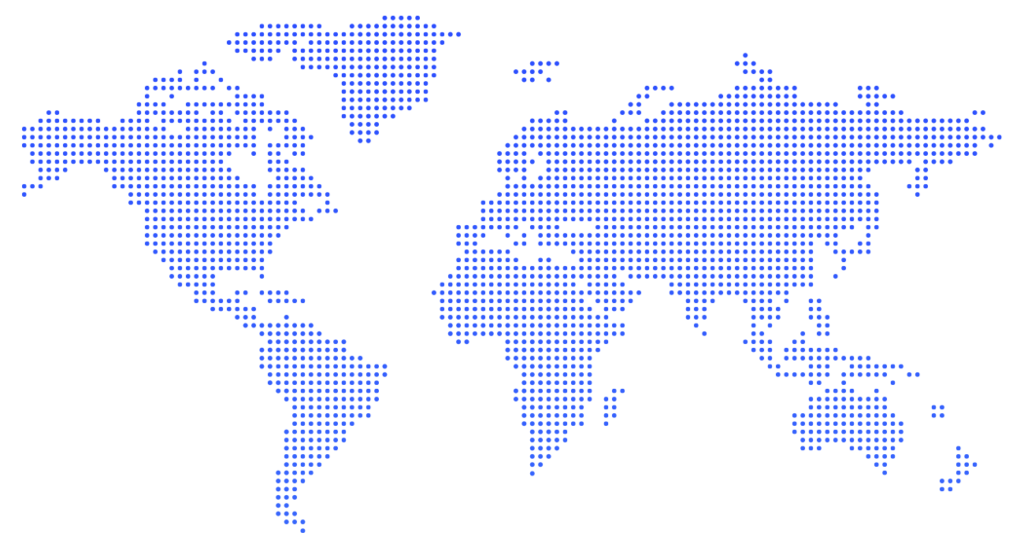 ONE SIM. ONE PLATFORM. ONE PARTNER.
Manage all your Customer Solutions from one central hub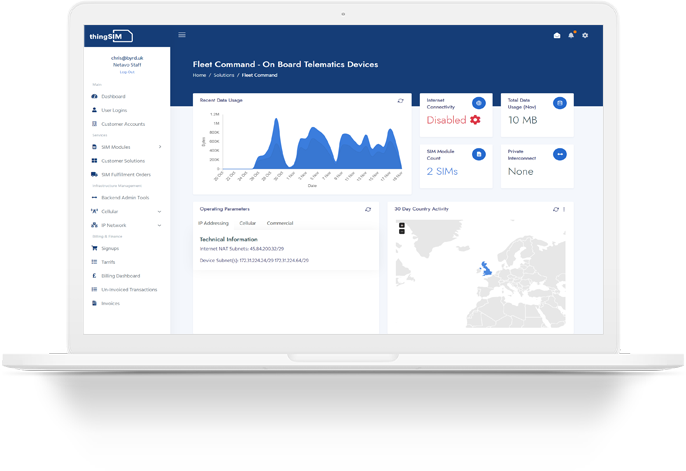 One universal platform
The ThingSIM SIM Management Platform (SMP) provides truly unrivalled functionality making management of your IOT connectivity estate as simple as possible. SIM Ordering, Provisioning, Interconnects, Coverage and Tarrifs can all be managed and monitored in real-time.

Single-pane management
All your SIMs, Solutions, Interconnects and Tarrifs are available to monitor and manage in a the centralised portal – regardless of the country or mobile network the device is currently connected to.

Easy API integration
SMP is a platform built for modern ways of doing business. In addition to the intuitive web interface, all technical and commercial interactions can be executed automatically using an industry-leading suite of over 200 API methods.
WE'RE EQUIPPED TO SUPPORT YOU AND YOUR CUSTOMERS.
CONNECT TODAY.